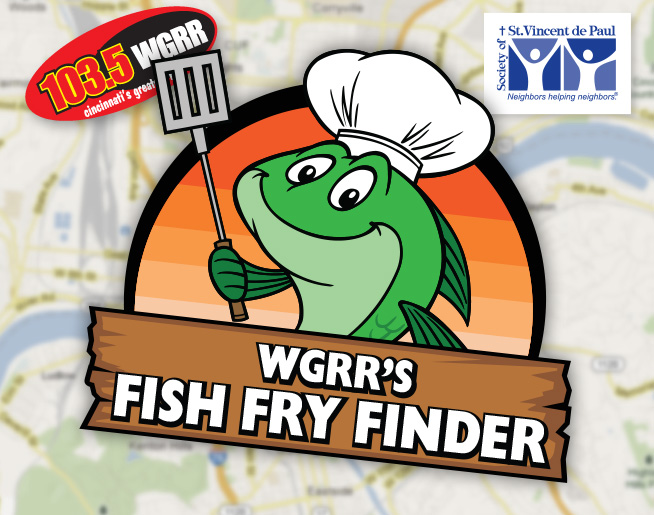 There's nothing more "Cincinnati" than a great fish fry!
Let us know where and when your favorite Lenten Fish Fry is happening so we can add it to our WGRR Fish Finder Map.
Listen on Fridays during Lent for Chris and Janeen to feature one tri-state fish fry on the "Married with Microphones" morning show.
Fish Fry Finder 2023, sponsored by St. Vincent DePaul, "Neighbors Helping Neighbors" with Cincinnati's Greatest Hits, 103.5 WGRR
Submit your Fish Fry to get on the Map!