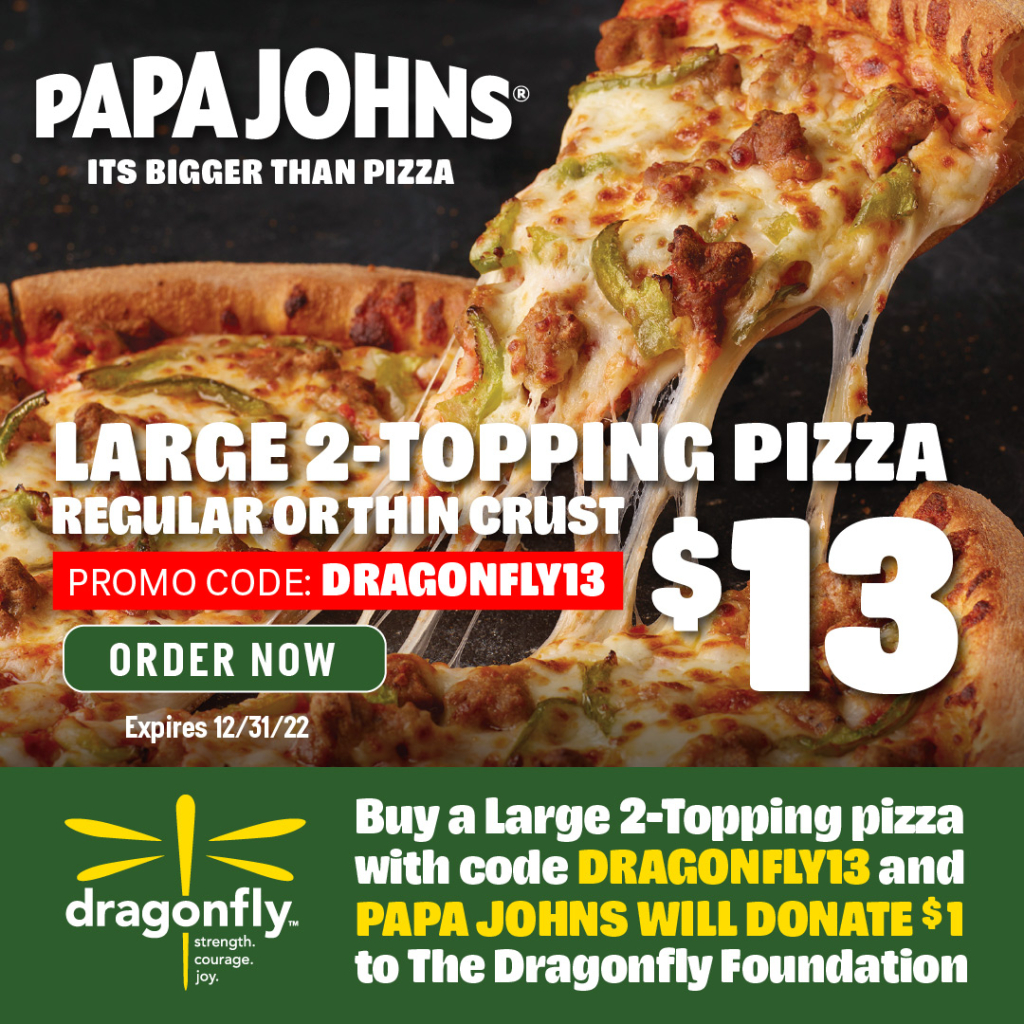 It's more than pizza! For the 2nd consecutive year, Papa Johns and 103.5 WGRR are joining forces to support the Dragonfly Foundation, which helps pediatric cancer patients and their families throughout greater Cincinnati.
For a limited time, get any 2-topping large original or thin crust pizza for just thirteen dollars using code DRAGONFLY13 and Papa Johns will donate one dollar to the Dragonfly Foundation. Offer ends December 31st.
Support the Dragonfly Foundation with this great deal from Papa Johns. Remember it's more than pizza. So, when you go to order pizza, make it Papa Johns!