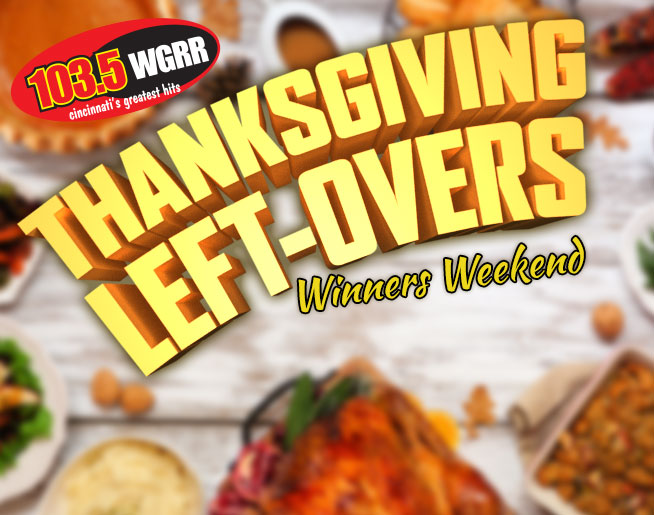 While you're deciding whether to have one last turkey sandwich or ditch that stuffing, WGRR has its own left-over issues. The prize closet needs cleaning out!
It's a 103.5 WGRR Thanksgiving Left-Overs Winners Weekend. This weekend, you tell us what's left over from your Thanksgiving feast and we'll give you something that's left over in the WGRR prize closet.
We'll start cranking up your favorite holiday hits too as you put up your Christmas tree. It's a WGRR "Thanksgiving Leftovers" Winners Weekend from Cincinnati's greatest hits for the holidays, 103.5 WGRR!